Our pastor is Cole Howe. He was born in Casper, Wyoming. On December 1, 1980 while attending Grace Baptist Church in Cody, Wyoming, Cole was born-again. He was led to Christ by the then-youth/assistant pastor, Tom Rickard. Pastor Howe was baptized into the membership of Grace Baptist a few weeks later by Pastor Harvey Seidel.
Pastor Howe graduated from Hot Springs County High School in Thermopolis, Wyoming. He entered the US Air Force basic training in 1989. He attended technical training school at the USAF School of Aerospace Medicine at Brooks AFB, Texas. He served as an Aeromedical Specialist at Nellis AFB, Nevada. For a few months in 1993 he was stationed in Kuwait during Operation Southern Watch. This assignment was with an air rescue squadron. He was honorably discharged from active duty in 1993.
Cole and Cindy (Watkins) were married in 1991, and have three married children - Caitlyn (Mrs. Bob Oswald), Catrina (Mrs. Stefan Christensen), and Caleb (Makinna Higgins) - four absolutely gorgeous granddaughters, and one completely terrific grandson.
While stationed at Nellis AFB, Nevada (Las Vegas) they were active members of Gateway Baptist Church. Cole served as a trustee, and the Howe's taught a junior boys Sunday school class.
Following his discharge from the Air Force, the Howes moved to Casper, Wyoming. While in Casper, they attended Calvary Baptist Church. Cole served as a deacon and music director.
In the Spring of 1996, the Howe's moved to Thermopolis, Wyoming to begin a ministry internship under Pastor Harvey Seidel at First Baptist Church. Pastor served as the assistant/youth pastor. He was licensed to preach during his ministry in Thermopolis.
Cole has been the pastor of Moab Baptist Church since November 1998. He was ordained into the ministry on January 17, 2006, and holds a Bachelor of Arts in Ministry (Pastoral Ministry) from Bethany Divinity College of Dothan, Alabama.
Pastor enjoys reading (Zane Grey, Louis L'Amour, A.W. Tozer, D. Martyn Lloyd-Jones, Paul Chappell, R.B. Ouellette, John Phillips, and various Christian biographies, authors, and subjects), hunting, fishing, time with Cindy (anything she wants to do...even the mall!), his children, and doing grandparenting stuff.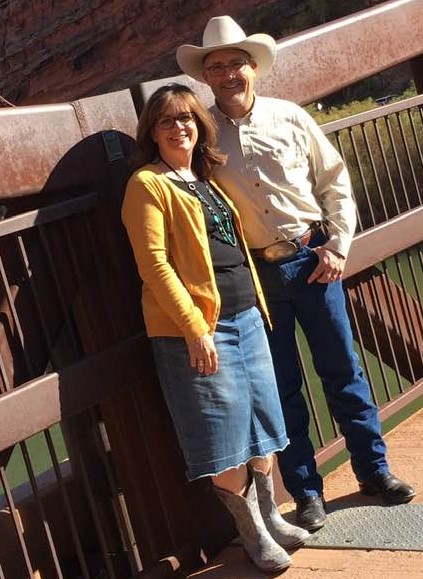 Pastor & Cindy